Product Report
Dec 24th, 2015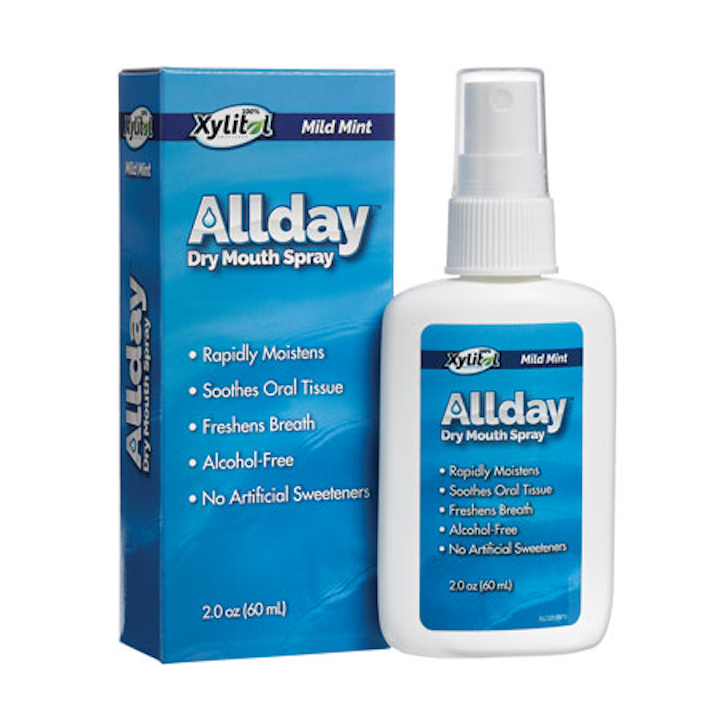 Allday Dry Mouth Spray by Elevate Oral Care
Allday contains 44% xylitol, providing continuous xylitol exposure throughout the day. Allday Spray is alcohol-free and does not contain any artificial sweeteners. It soothes oral tissue and helps keep the mouth healthy. Allday Spray has a proprietary mild mint taste that is designed for dry mouth patients.
elevateoralcare.com
Bridge & Implant Cleaners by ProxiSoft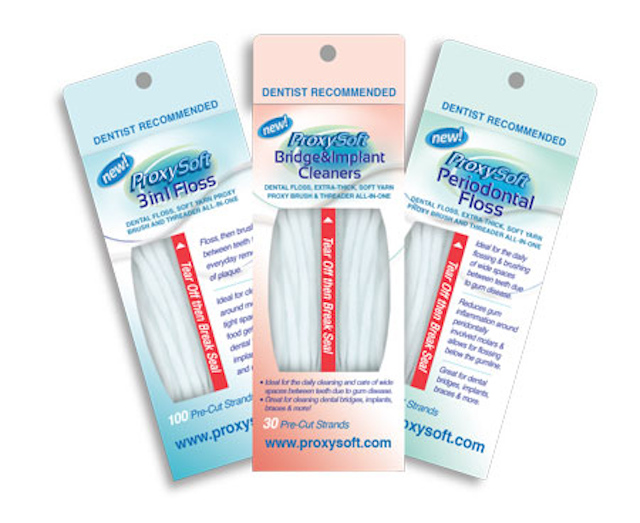 The Bridge & Implant Cleaners feature a stiff threader that leads into a soft, spongy proxy brush that enables the user to clean under bridges, implants, and braces. The proxy brush is a thick, soft yarn. The Bridge & Implant Cleaners are sold in 30-count dispenser packages.
proxysoft.com
OralChroma by Nissha USA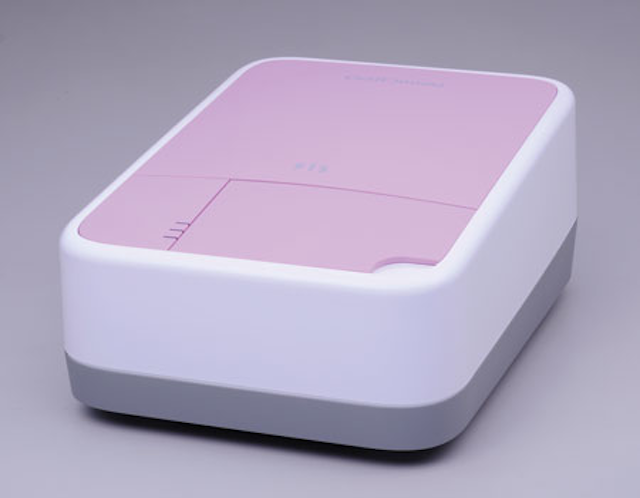 OralChroma uses gas chromatography sensor technology to measure halitosis. The clinician inserts a syringe into the patient's mouth, and the results are displayed on a connected computer within four minutes. The device breaks down detection and quantities of three volatile sulfur compounds.
fisinc.co.jp
Double-Take Aseptic Dispenser by Denbur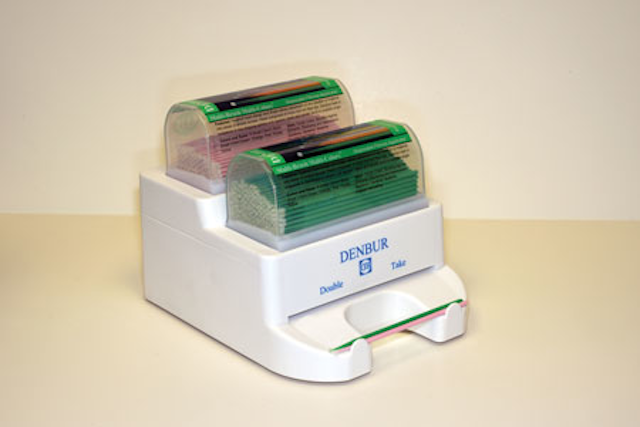 The Double-Take, a table top dispenser, allows the dental professional to use two different colors of applicators, two different sizes of applicators, or two different types of applicators. The Double-Take has no knobs to turn or buttons to push to become cross contaminated. Instead, the operator presses down with wrist or arm on the pod to release an applicator. The chute clearance ensures that the thumb does not touch the counter top when picking up an applicator.
(800) 992-1399 | denbur@denbur.com
Modern Fit Scrubs by Medelita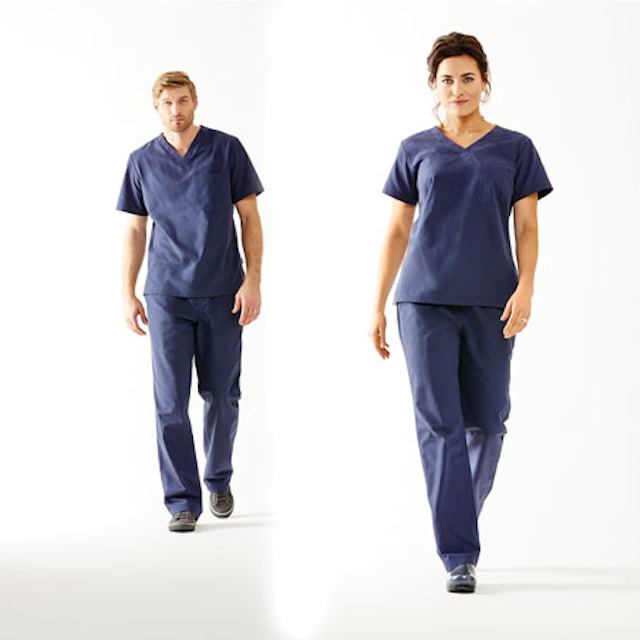 The Modern Fit line of scrubs feature a reshaping of man's torso for a better fit, and the woman's version features a raised V-neck and sleeves. Both gender versions provide for a relaxed fit around thighs and groin for less pulling while sitting.
(877) 987-7979 | medelita.com