Product Review: Intraoral camera aids hygiene codiagnosis
Using an intraoral camera, in my opinion, is the most expedient and effective way to help a patient visualize his or her problem and understand the treatment needs. Over the last decade, I have evaluated and used many intraoral cameras.
Dec 24th, 2015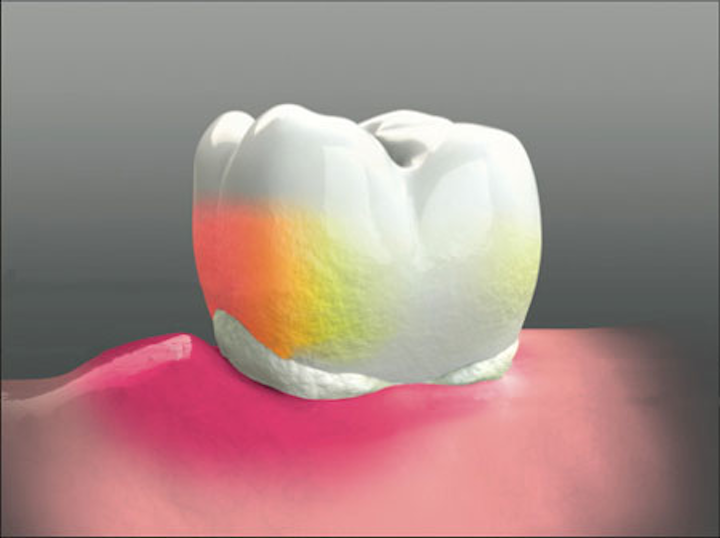 Headbands pay it forward; TePe launches interdental program
Kim Miller
SoproCare by Acteon Group
As registered dental hygienists, we play an integral role in the diagnosis and treatment planning of both the restorative and periodontal needs of our patients. As health-care professionals, we recognize that patients value and trust our opinions and advice when it omes to their oral health care. We understand that the doctors we work with desire and, quite frankly, count on our codiagnosis during recall visits, especially regarding restorative needs. In fact, patients will often turn to us, after the doctor has left the room and ask, "Do I really need that crown?"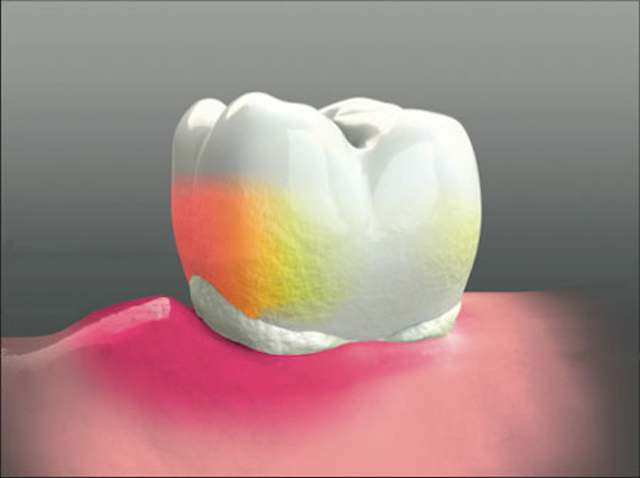 Using an intraoral camera, in my opinion, is the most expedient and effective way to help a patient visualize his or her problem and understand the treatment needs. Over the last decade, I have evaluated and used many intraoral cameras. The SoproCare by Acteon, designed specifically for dental hygienists, is at the top of my list.
Described by the manufacturer as "The Revelation," the SoproCare intraoral camera uses state-of-the-art photonics technologies or auto-fluorescence to illuminate hard and soft tissues with a specific wavelength of light between 440 and 680 nm. The exposed tissue absorbs the energy and reflects it in fluorescent form, similar to that of fluorescing oral cancer devices (see photo).
The images obtained through fluorescence are superimposed over the anatomic images of teeth and gums, resulting in a visible representation of the hard and soft tissue's condition, which otherwise would be invisible under white light. Using selective chromatic amplification, the SoproCare has three modes-Perio, Cario, and Day Light.
In Perio mode, the wavelength emitted by the LED lights highlights the different tissues represented by chromatic mapping. In other words, gingival inflammation will appear in shades of pink to deep magenta; new plaque will appear white and grainy, and old plaque in shades of yellow and orange.
In Cario mode, active lesions are clearly revealed by the bright red color while the rest of the image is displayed in black and white, providing a huge contrast between healthy and unhealthy enamel and dentin.
In Daylight mode, macrovision provides magnification of up to 100 times, allowing the patient and clinician to see what is otherwise invisible to the naked eye. This feature allows close monitoring of microfractures and cracks from visit to visit.
The preset focus ring provides sharp images in four focal depths: extraoral, intra oral, tooth, and macrovision. Images are saved in all modes with the swipe of a finger, no need to push a button.
SoproCare is Mac and Windows compatible. Visit soprocare.com for details, specifications, and a short video demonstration. Schedule a demo by clicking the box in the lower right hand corner of the home page. Be sure to tell them that Kim Miller sent you!
HYbands
HYbands designs and creates headbands in a rainbow of colors, plaids, and prints for dental professionals. Founder Ashley Church started HYbands when she was in dental hygiene school; thus the name. After an overwhelmingly positive response, what started out as a dental hygiene fundraising project quickly turned into a business. In addition to creating a recognizable dental brand, HYbands provides a stylish and functional product. As a way to give back to the dental community, Ashley and her sister/partner, Natasha, have partnered with Smile Train, an international children's cleft lip and palate charity to fund a minimum of 20 cleft surgeries this year.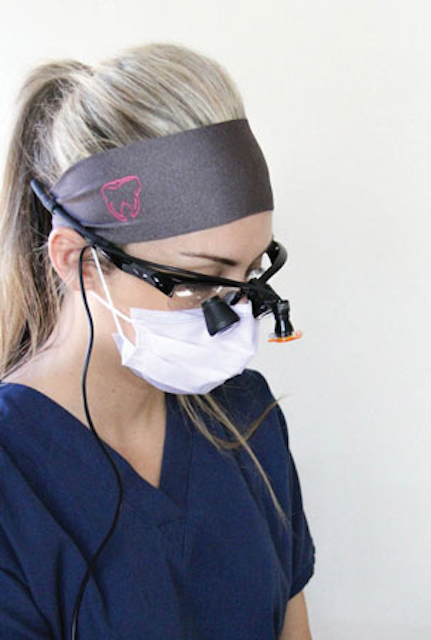 Smile Train has a sustainable approach to a single, solvable problem: cleft lip and palate. Millions of children in developing countries with unrepaired clefts live in shame, but, more importantly, have difficulty eating, breathing, and speaking. Cleft surgery is simple, and the transformation is immediate. Smile Train's sustainable model provides training and funding to empower local doctors in 85-plus developing countries to provide 100% free cleft repair surgeries in their own communities. To learn more about Smile Train, please visit smiletrain.org.
In addition to the headbands, be sure to check out HYsocks and medical bands. And remember, by purchasing HYproducts you are helping to improve the lives of children all over the world. Visit hybands.com for more information and to place your order.
Healthy Smiles 21 by TePe
I recently presented a program for the California Dental Hygienists' Association in Concord, Calif., and while there I had the opportunity to visit with Shanda, a dental hygienist and rep for TePe. Shanda told me about Healthy Smiles 21, a recently launched program to encourage the use of interdental brushes and ultimately "Healthy Habits and Healthy Smiles!"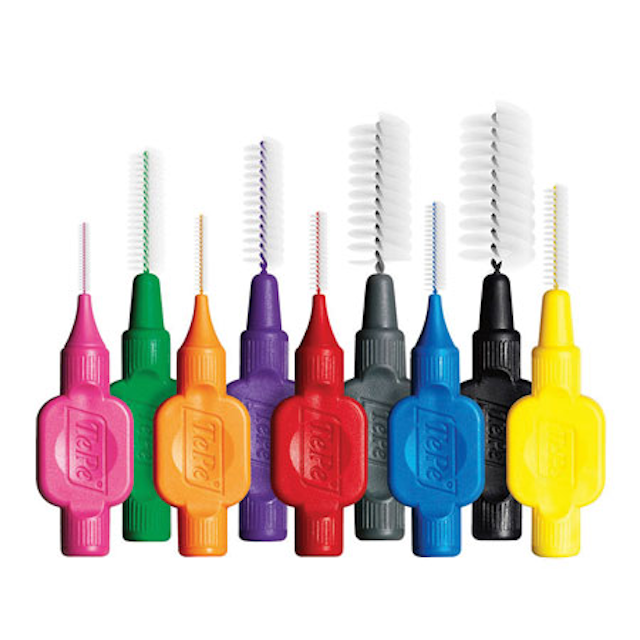 Here's how it works. Using a preprinted prescription style pad, the hygienist "sizes" the patient for the correct color-coded interdental brushes for specific areas of the mouth. On the reverse side is a coupon for a free 21-day supply of TePe interdental brushes to get the patient started. The concept, of course, is that if the patient will use these brushes for 21 days, they will have created a new habit.
TePe also recently launched their EasyPick in two sizes. EasyPick is a very flexible, metal-free, and brush-free interdental cleaner. TePe also has a variety of home-care items specifically designed for implant care and orthodontic care.
Check out their home-care products at tepeusa.com and click on "Healthy Smiles 21" to get started with helping your patients develop healthier habits.
Happy holidays and be sure to email me about your favorite products. I'd love to hear from you, kimmillerkrm@gmail.com!RDH
---
KIM MILLER, RDH, BSDH, is the co-founder of PerioFrogz.com, an information-based website providing free current oral-systemic research summaries and patient education downloads. Kim is also a coach with Inspired Hygiene, delivering customized hands-on training. She speaks internationally, writes articles and webinars, and enjoys clinical dental hygiene. Kim lives in Arizona and welcomes you to contact her at kimmillerkrm@gmail.com.