Warning! Waiting could be bad for your job
The word is wait. I think this word is one of the ugliest words in the English language. Wait is a word used by those who fear progress and forward motion.
Jun 1st, 2010
By Ralph Heath
The word is wait. I think this word is one of the ugliest words in the English language. Wait is a word used by those who fear progress and forward motion. Wait is a word used by those who fear change. Wait is a word used by those who fear failure. The word wait drains energy and the enthusiasm for ideas.
I cannot understand why anyone, particularly a leader, would utter the word wait under the pretense of directing his or her team toward a desired action.
A common use of the word wait is for the leader to say, "We want to wait before we move forward." Even though we have this hot new idea, we want to wait. I always wonder, wait for what? Wait for a world-class risk-taker to come in and take your prize by advancing with his or her idea?
Wait is often used in advertising agencies as a call for inaction. People will say, "I can't go forward with that—I don't have enough information, so I will have to wait until I get more information."
Wait is used by people to procrastinate. It takes nerve and guts to move forward with ideas, and if you fall back on the word wait, you are suddenly relieved of your responsibility to move forward in life because now it's okay to wait.
As you wait you carry a weight, the burden of inaction. I think it's an interesting coincidence that these homonyms share the meaning of carrying a burden. If we listen deeply, words can sometimes say more than we initially hear.
The Failure Factor
Take action. Move forward along the path, even if your first attempt ends in failure, as ultimately you will achieve success. Sometimes you take a giant leap ahead and sometimes you take a tiny step. You'll get there.
I should clarify that waiting because of fear is different from waiting for a strategic opening or the ideal timing. It is important to fully appreciate the differences. And, I must confess, at times, I struggle with the concept of waiting. Let me give you an example:
I spend most weekends during the summer racing my bicycle. Because of my disdain for waiting, I am a mediocre bike racer. Bike racing is different from most sports in that the bike racer who goes to the front of the pack and stays at the front expends the most energy cutting through the wind and generally loses the race. On the other hand, the racer who sits in the pack and drafts off of the other cyclists in front of him most often has the most energy left at the end to win the sprint. My coach has tried to counsel me in this technique. He has sent me eloquent reminders that the winners of the bike race are not the leaders who charge boldly to the front and stay out front. I seldom win bike races, because I do not have the patience to wait. What has made me weak in bike racing has made me strong in business. The two sports are worlds apart.
In the advertising business, those who have ideas, either new product ideas or new advertising ideas, and those who hit the marketplace first with them, are the ones who win. In every product and service category, with few exceptions, the first successful product to enter the market and the consumer's mind easily holds its market share and retains its number-one position. So when someone has a hot idea for a new product, the last thing you want to do is wait.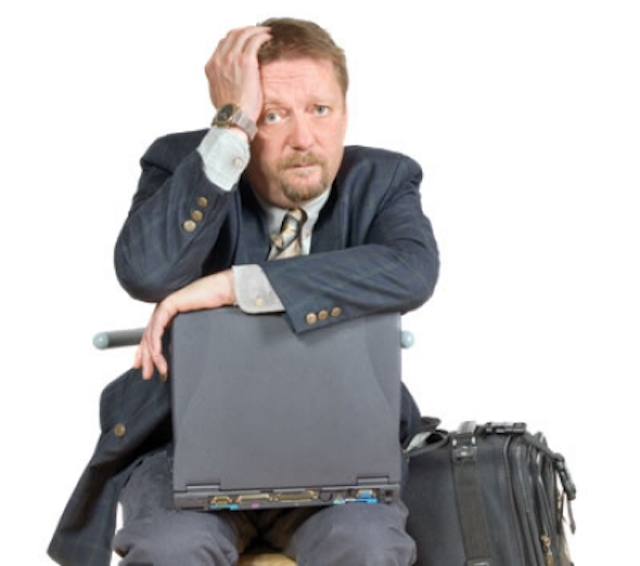 INSIGHTS
What are your obstacles? What are your fears? You may see physical obstacles, such as money, or mental obstacles, such as knowledge. If fear of failure is holding you back, develop a worst-case scenario plan to examine your fears. What are you risking by trying? What will you learn by trying? What will you lose by not trying?
Establish your goals. Set them high. Include push goals that you are likely to fail at the first time you try.
Write down your goals. Break each goal down into actions that can be more easily accomplished. Make notes of your actions and outcomes, whether you succeeded or failed, and the lesson you learned as a result.
Begin.
For some people, I think waiting becomes a way to avoid their fear of failure. If you wait, you take no risks, you make no statements, and you try nothing new. Waiting is complete inactivity. Failure is delayed—yet so is success. Those who wait are more motivated to avoid the pain of failure than to experience the joy of success.
The opposite of waiting is to take action, to move forward with your thoughts and ideas to accomplish something, instead of waiting for something — or nothing — to happen. I am in agreement with the words of Johann Wolfgang von Goethe: "Whatever you can do, or dream you can, begin it. Boldness has genius, power, and magic in it."
This article is excerpted from author, consultant, and keynote speaker Ralph Heath's new book "Celebrating Failure: The Power of Taking Risks, Making Mistakes and Thinking Big," published by Career Press. The book explores the successes and failures of 30-plus years running a successful ad agency, and his newest company Synergy Leadership Group. For more on Ralph Heath's counterintuitive, never surrender, leadership style visit his blog Thoughtful Leadership and Marketing.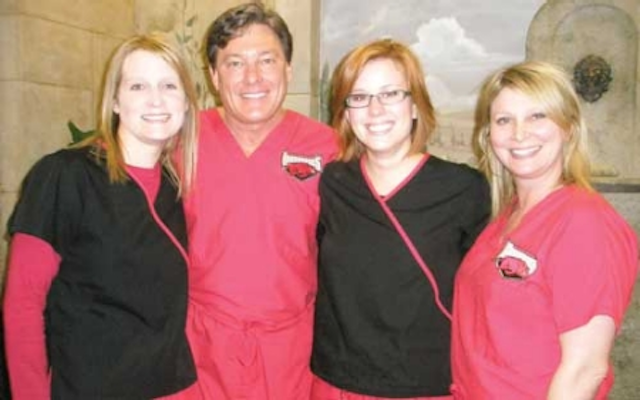 Henry Schein, Inc. recently celebrated the opening of the "Henry Schein Welcome Center" at the American Cancer Society (ACS) Hope Lodge Jerome L. Greene Family Center, a free temporary housing service in New York City where cancer patients and their loved ones are given a comfortable and supportive place to stay during their treatment and are provided with information to help them make decisions about disease treatment.
Through the "Think Pink, Practice Pink" advocacy opportunity program of Henry Schein Cares, the company's global social responsibility program, the Henry Schein Cares Foundation has pledged $500,000 over five years to the ACS Hope Lodge Jerome L. Greene Family Center.
In addition to the donation to support the "Henry Schein Welcome Center" at Hope Lodge New York City, the company and its supplier partners have joined with ACS to provide 4,500 specially designed Henry Schein Cares Welcome Kits for guests staying at Hope Lodge facilities in New York City and Philadelphia.